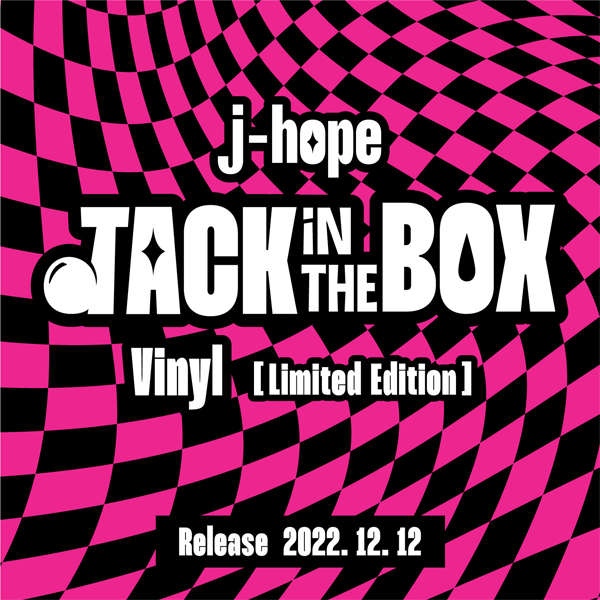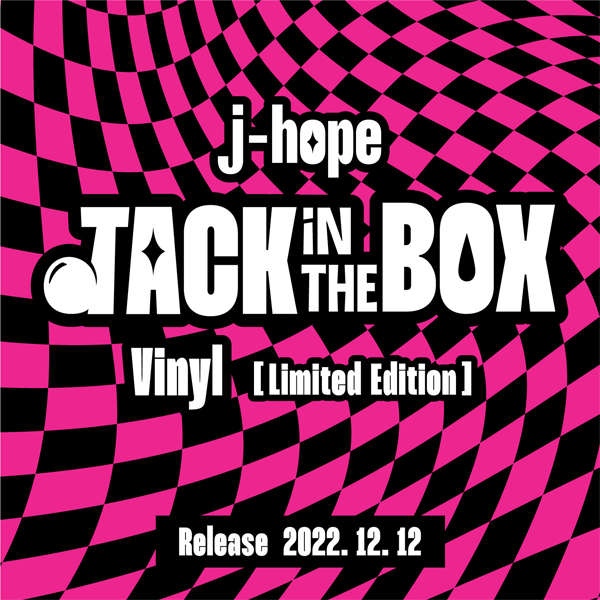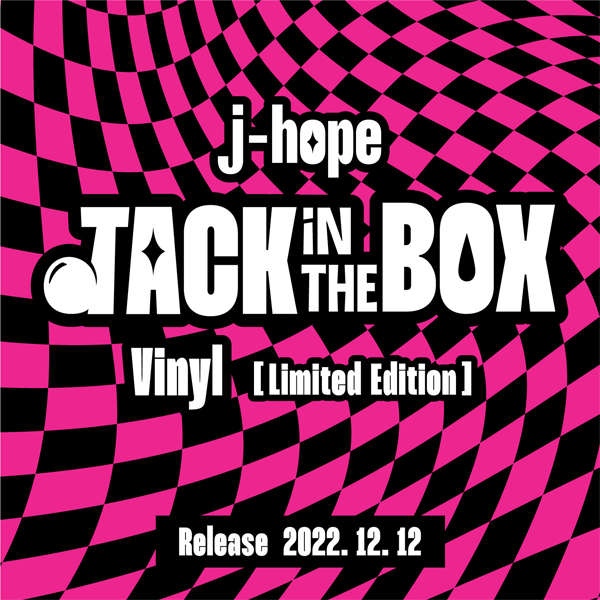 j-hope
j-hope - [Jack In The Box] (LP) (Limited Edition)
Release

2022-12-12

(Expected) Date of stock

2022-12-12
Mileage

52

Goods code

GD00082283

Sales

1,995
* The outer case is just for protecting goods. (scratches and discoloration on the case can not be the reason for exchanging or returning).
j-hope
[Jack In The Box] (LP)
* Notes when purchasing LP
-Apart from the LP disk defect itself, small wrinkles and damage on the cover and inner page cause by the characteristics of paper materials cannot be the reason to returned or exchanged
-Even if the surface of the disc is uneven or bent, it can be returned or exchanged only if there is a problem during playback.
-In the case of color vinyl, dye spots and color differences that occur during the manufacturing process cannot be the reason for returned or exchanged.
-Color vinyl may have different color from the web image, and there may be differences in color for each album during the production process. It cannot be returns and exchanges for this reason.

* Notes on LP playback
-Return or exchange is not possible for poor playback that occurs in devices that do not have an integrated tone arm, and needle pressure control function.
Please play it on a device that can adjust the tone arm.
-If the diameter of the disk center hole is too small or does not fit the spindle, it can be solved by changing the hole of the disk.
-If there is a foreign substance in the needle part of the cartridge, it may interfere with playback. Please remove static electricity and dust before playback.
-The special playback effect of LP s is not a defect.
-Please check the RPM of the purchased product and play it with the correct RPM on the playback device.

* 아웃박스는 상품 보호를 위한 충격 방지용으로 제작되어 미세한 스크래치 및 흠집, 변색 등이 포장/배송 과정에서 생겨날 수 있고 이는 교환 사유가 될 수 없습니다.
* The outer case is just for protecting goods. (scratches and discoloration on the case can not be the reason for exchanging or returning)

- 1 type
- VINYL 1 type
- OUT SLEEVE CASE 1 type
- PHOTO BOOKLET 1 type
- LYRICS 1 type
- GRAPHIC CARD 4 type
- PHOTOCARD 1 type

TRACK LIST

1. Intro
2. Pandora's Box
3. MORE
4. STOP
5. (Equal Sign)
6. Music Box : Reflection
7. What if…
8. Safety Zone
9. Future
10. Arson

INFORMATION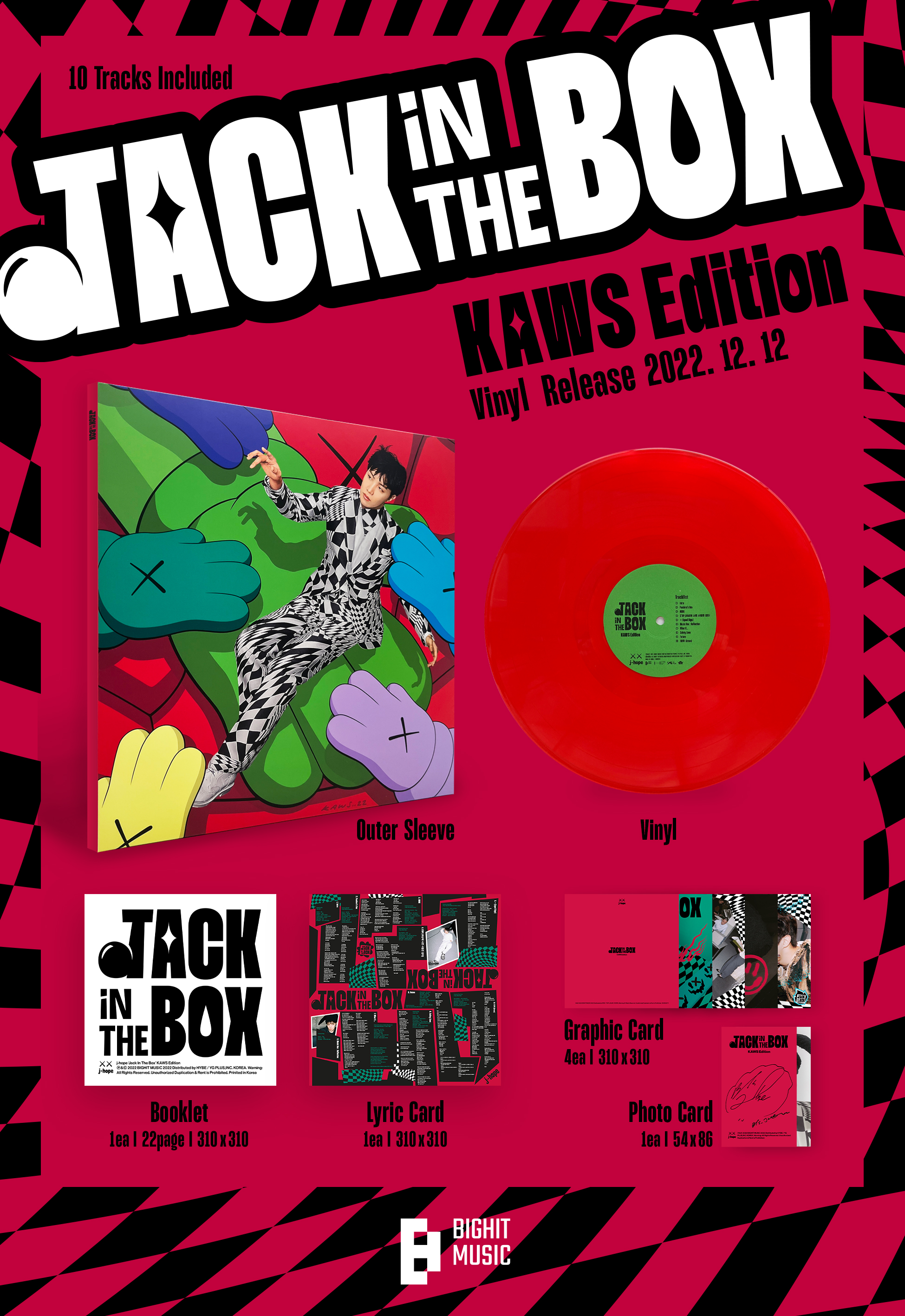 Product Information
Item : j-hope - [Jack In The Box] (LP) (Limited Edition)
Country of Origin : Korea
Manufacturer/Imported By : BIGHIT Entertainment 와이지플러스
Quality Assurance Standards : In accordance with relevant laws and consumer dispute resolution.
AS Center Contact : Ktown4u, 02-552-0978
Company name: KTOWN4U Co.,Ltd. | CEO: Song Hyo Min
Business Registration Number: 120-87-71116
CS Centre: CS Talk
Affiliate Enquiry: Ktown4u@ktown4u.com
Office Address: 513, Yeongdong-daero, Gangnam-gu, Seoul, Republic of Korea
Distribution Centre: No.49, Floor 9, 55, Bukhang-ro 120beon-gil, Seo-gu, Incheon, Republic of Korea (22853)
Copyright ⓒ All rights reserved. Ktown4u.COM