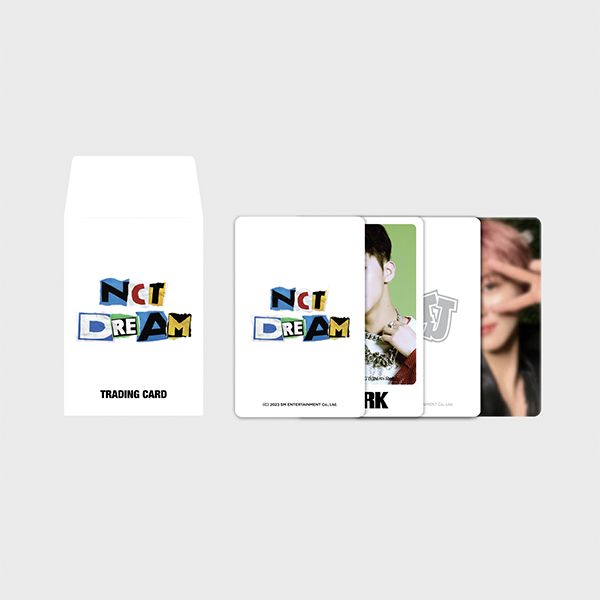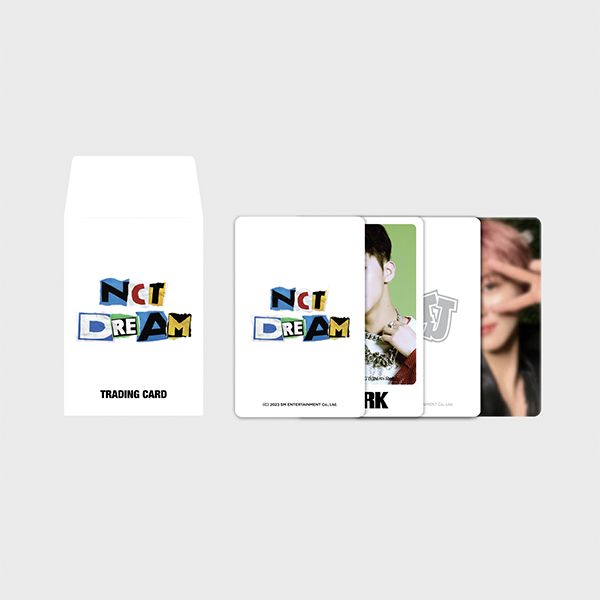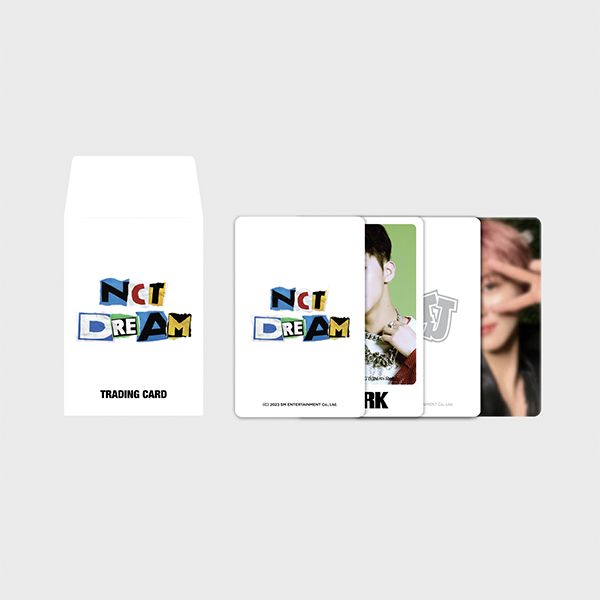 NCT DREAM
NCT DREAM - RANDOM TRADING CARD SET [A ver.]_G01 - DREAM Agit : Let's get down
Release

2023-10-04

(Expected) Date of stock

2023-10-05
Mileage

6

Goods code

GD00098164

Sales

2,059
* The outer case is just for protecting goods. (scratches and discoloration on the case can not be the reason for exchanging or returning).
NCT DREAM
RANDOM TRADING CARD SET [A ver.]
- DREAM Agit : Let's get down

취급 주의사항
- 본 제품은 사용연령 만 14세 이상 분들을 위한 제품으로, 어린이용이 아닙니다.
- 본 제품은 공정거래위원회고시 소비자분쟁해결기준에 의거 교환 또는 보상을 받을 수 있습니다.

1. 상품 간 마찰로 인해 스크래치가 있을 수 있습니다.
2. 소재 및 공정과정 특성상 미세한 스크래치가 있을 수 있습니다.


상품 : 랜덤 트레이딩 카드 SET A (트레이딩 카드 1pc, 포토카드 1pc (RANDOM))
소재 : PAPER
사이즈 : 55X85 (MM)


Item : RANDOM TRADING CARD SET A (Trading Card Random 1pc, Photo Card Random 1pc)
Material : PAPER
Size : 55 X 85 (MM)

[Notice]
- This product is intended for people over the age of 14 and is not intended for children.


INFORMATION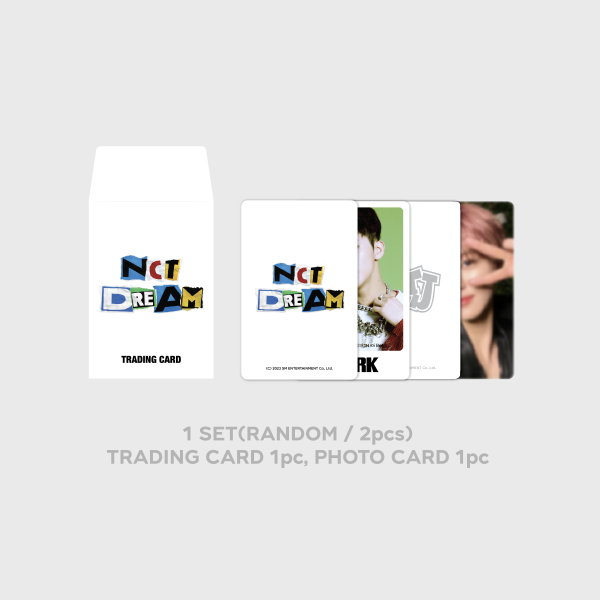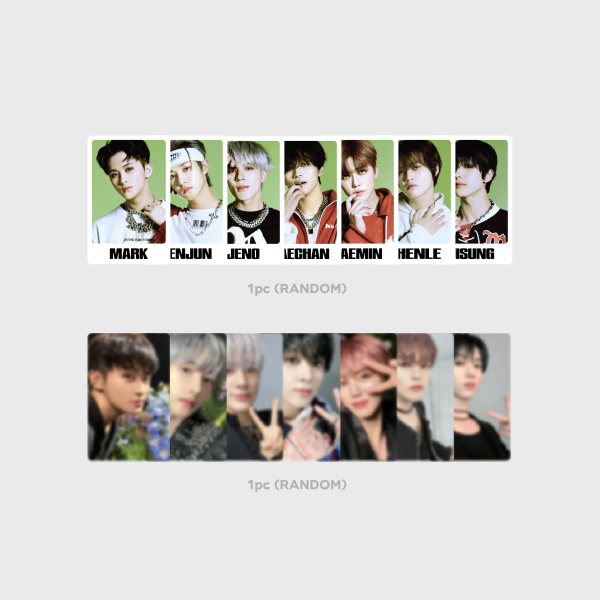 Product Information
Item : NCT DREAM - RANDOM TRADING CARD SET [A ver.]_G01 - DREAM Agit : Let's get down
Country of Origin : Korea
Manufacturer/Imported By : SM Entertainment
Quality Assurance Standards : In accordance with relevant laws and consumer dispute resolution.
AS Center Contact : Ktown4u, 02-552-0978
Company name: KTOWN4U Co.,Ltd. | CEO: Song Hyo Min
Business Registration Number: 120-87-71116
CS Centre: CS Talk
Affiliate Enquiry: Ktown4u@ktown4u.com
Office Address: 513, Yeongdong-daero, Gangnam-gu, Seoul, Republic of Korea
Distribution Centre: No.49, Floor 9, 55, Bukhang-ro 120beon-gil, Seo-gu, Incheon, Republic of Korea (22853)
Copyright ⓒ All rights reserved. Ktown4u.COM