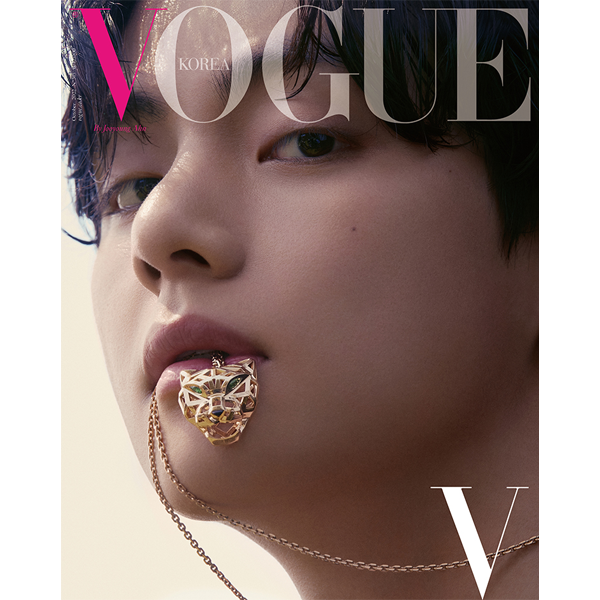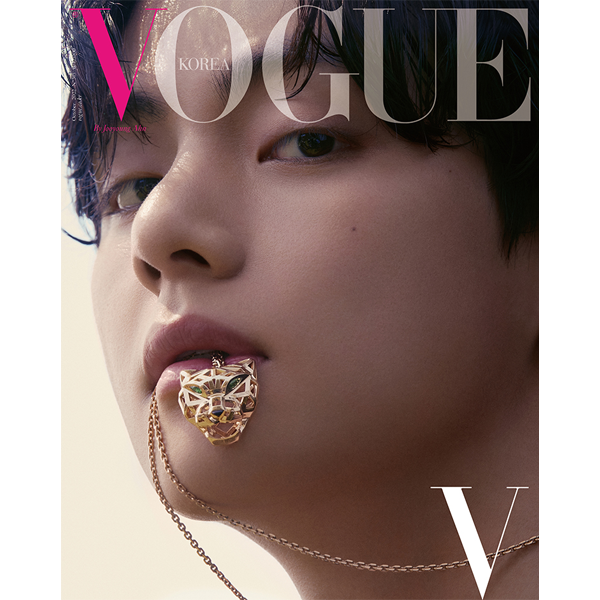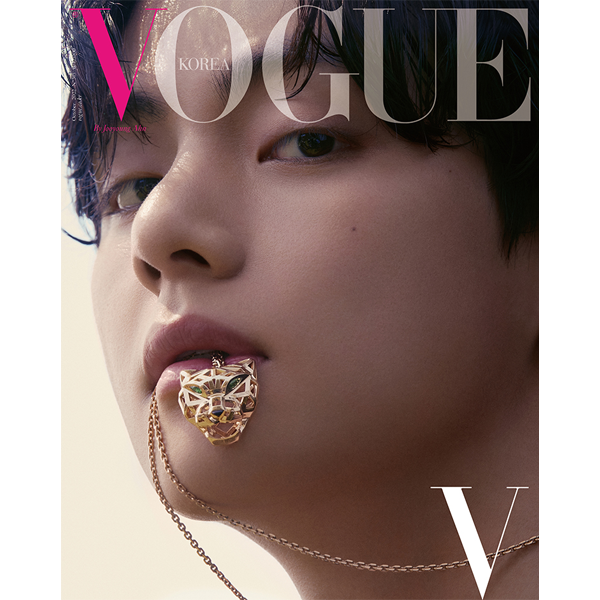 V
VOGUE 2022.10 D TYPE (Cover : V / Content : V 30p)
Release

2022-10-03

(Expected) Date of stock

2022-11-03
Mileage

12

Goods code

GD00084163

Sales

4,731
* The outer case is just for protecting goods. (scratches and discoloration on the case can not be the reason for exchanging or returning).
VOGUE 2022.10


* 자사에서 판매중인 [잡지][2022-10] 보그 VOGUE (여성월간) 은 공식 판매처를 통하여 판매되는 잡지로 Vogue Korea 공식 판매수량에 정상 집계됩니다.
* [VOGUE] magazine that we sell is being sold through our official distributor and is counted in the official sales volume of Vogue Korea.

INFORMATION
주요 기사 내용 / 내지

V X VOGUE KOREA
우리 시대를 대표하는 가장 빛나는 아이콘 뷔가 10개월 만에 <보그 코리아>와 다시 만났습니다. 뷔가 커버를 장식한 <보그 코리아> 10월호는 3종 커버로, 총 30페이지의 화보 및 인터뷰가 담겨 있습니다.
Product Information
Item : VOGUE 2022.10 D TYPE (Cover : V / Content : V 30p)
Country of Origin : Korea
Manufacturer/Imported By :
Quality Assurance Standards : In accordance with relevant laws and consumer dispute resolution.
AS Center Contact : Ktown4u, 02-552-0978
Company name: KTOWN4U Co.,Ltd. | CEO: Song Hyo Min
Business Registration Number: 120-87-71116
CS Centre: CS Talk
Affiliate Enquiry: Ktown4u@ktown4u.com
Office Address: 513, Yeongdong-daero, Gangnam-gu, Seoul, Republic of Korea
Distribution Centre: No.49, Floor 9, 55, Bukhang-ro 120beon-gil, Seo-gu, Incheon, Republic of Korea (22853)
Copyright ⓒ All rights reserved. Ktown4u.COM