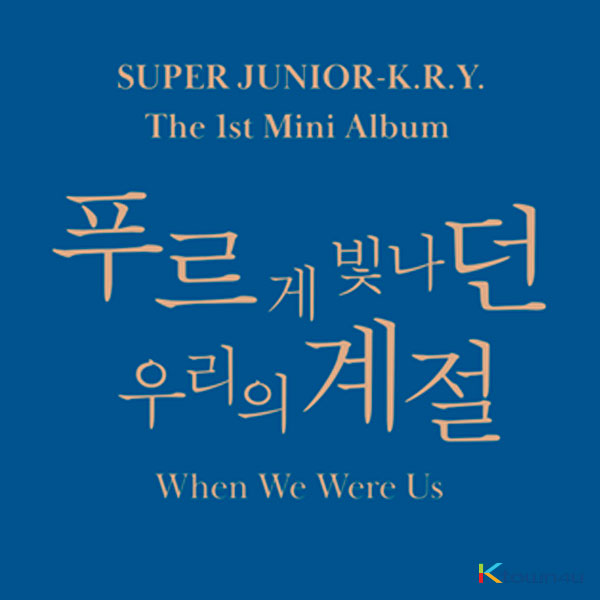 [YesungTH]Super Junior K.R.Y. - Mini Album Vol.1 [When We Were Us]
USD 18.74
35.0%↓
USD 12.12
---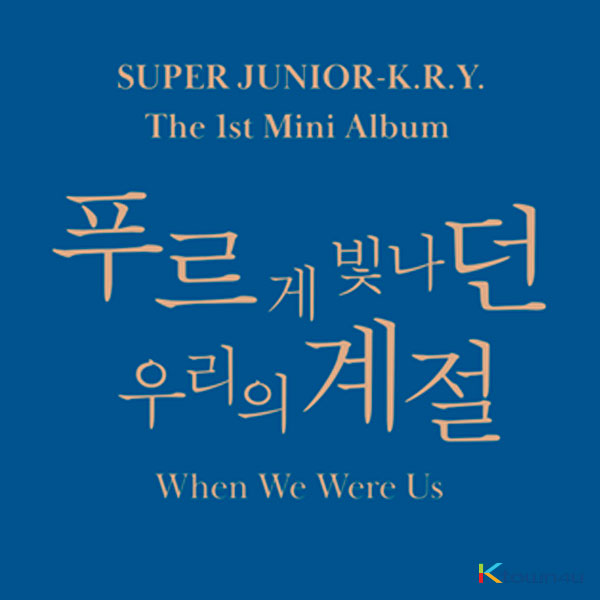 [YesungTH]Super Junior K.R.Y. - Mini Album Vol.1 [When We Were Us] (COOL Ver.)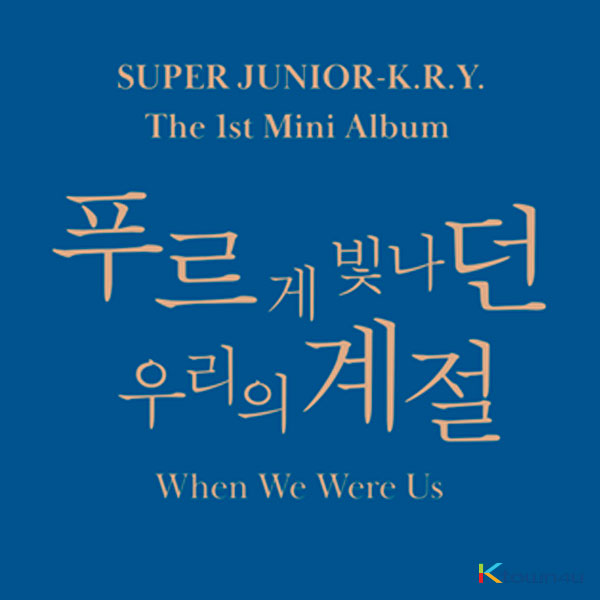 [YesungTH]Super Junior K.R.Y. - Mini Album Vol.1 [When We Were Us] (PURE Ver.)
---
---
Description
Super Junior K.R.Y.
Mini Album Vol.1 [When We Were Us] (COOL Ver.)
** B2B orders should be placed by May. 24th(首批货预订: 5月24日)
Please note that this deadline is only for the B2B orders placed at B2B website(b2b.ktown4u.com).

* The outer case is just for protecting goods. (scratches and discoloration on the case can not be the reason for exchanging or returning)

- VER : COOL Ver. / PURE Ver.
- CD-R
- PHOTOBOOK : 80p
- COLOR PALETTE STICKER
- PHOTOCARD : Member Random 1p out of 9p / Group Random 1p out of 2 p
- POSTER : Random 1p out of 8p (For the First press only)

* to buy poster, please select the poster option

TRACK LIST
NOTICE : POSTER ORDER
1. Select the poster option to add the poster.
2. Select from the shopping cart whether you want a poster tube.
3. If you purchase a poster tube, all your posters will be contained in the tube case. If not, they will be folded and delivered.

INFORMATION

Policy